Monday, September 16, 2013
TERRORISM: FBI is now the lead investigative agency. Police Say Shooter Killed 12 Injured 8 on Grounds of Washington Navy Yard Terror Attack. One shooter indicate a plan in place, the guard at the entry gate was shot.  When the shooting involves planning and surveillance on how to get into the Naval base, knowledge of police response, a coordinated attack with high powered assault rifles and the target is a highly secured US military Naval base (a hard target) just days after Al Qaeda Boss Ayman al-Zawahiri Urges Muslims to Launch Terror Attacks on 'American Soil', you got terrorism.
Dead shooter is
Aaron Alexis, 34, of Fort Worth Texas
, see his mugshot, arrested in Texas 9/04/2010, charged with PC 42.12(B) MA Discharge Firearm Ce. Police have identified the shooter as 34-year-old Aaron Alexis, a civilian  contractor from Fort Worth, Texas, using fingerprints. Aaron Alexis friends claim he had links to Buddism, get real, he shot out the tires of some construction workers in Seattle WA in May of 2004 for no reason and his father claims he was working on the 'pile' in lower Manhattan after the 9/11 attack, bullcrap, this guy is a terrorist.
| | |
| --- | --- |
| | |
|             Photograph taken in 2011 | |
AARON ALEXIS,  DOB 5/09/1979 ,  from Queens NY originally-  DECEASED Navy Yard Shooting Washington, DC
DESCRIPTION
| | |
| --- | --- |
| Date(s) of Birth Used: |                                             May 9, 1979                                        |
| Place of Birth: | Queens, New York |
| Height: | 6'1″ |
| Weight: |                                  190 pounds |

| | |
| --- | --- |
| Hair: |                                 Black |
| Eyes: | Brown |
| Sex: | Male |
| Race: | Black |
| | |
| --- | --- |
| Remarks: | Alexis was last known to reside in Fort Worth, Texas. |
DETAILS…Aaron Alexis, deceased, is believed to be responsible for the shootings at the Washington Navy Yard, in the Southeast area of Washington, DC, around 8:20 a.m. on September 16, 2013.  The FBI is asking for the public's assistance with any information regarding Alexis. If you have any information concerning this individual, please contact the FBI's Washington, DC Field Office at 202/278-2000 or 1-800-CALL-FBI.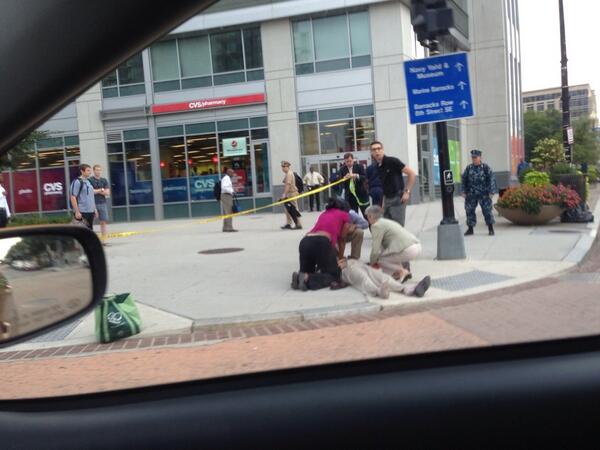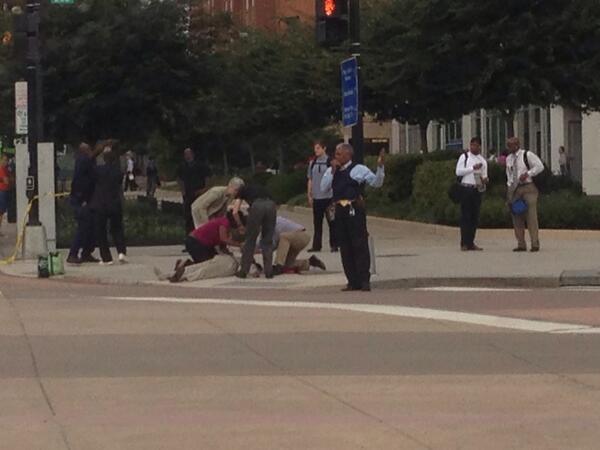 Al Qaeda Boss Ayman al-Zawahiri Urges Muslims to Launch Terror Attacks on 'American Soil' on a Website Hosted in Burlington MA near Boston WTH?  In an audio speech released online a day  after the twelfth anniversary of the 9/11 attacks, al-Zawahiri urged sustained  attacks on the U.S. which he said would 'bleed America economically' by forcing  the country to spend large amounts on defence. And he encouraged Muslims to seize any  opportunity to land 'a large strike' on the U.S. even if this took years of  patience.
Al-I'tisaam  Media :: Presents A Video Release :: "And Kill Them Wherever You Find  Them" http://www.ansar1.info/showthread.php?t=46913
Al-Zawahiri, who was Osama Bin Laden's  physician and right-hand man and tops America's list of 'most wanted' terrorists  released in 2001 with a 15 million bounty on his head, is credited by many as  having been the brains behind the 9/11 attacks and those on the London transport  system in July 2005 that left 52 people dead. Western counter-terrorism chiefs have warned  that the broadcast could provide fuel for radicalised 'lone wolves', like in Boston, who might  have had no direct contact with al Qaeda as much as operatives like those who  carried out complex plots like the September 11 strikes.
The Ansar al-Mujahideen forum website is hosted in the USA at the Domain Privacy Group in Burlington MA, it was last updated on Jan 21st, 2013, see more info below. It is 13 miles from the location of the Bostom Bombing to where this terror website is hosted in Burlington MA, see map CLICK HERE. Shut down terror websites in the USA. The Ansar al-Mujahideen forum "is a popular, internationally-known, Islamic extremist web forum used by its members to translate, promote, and distribute jihadist propaganda, as well as a means to communicate with other like-minded extremists," see their website
http://www.ansar1.info/
Domain ID:D31419025-LRMS
Domain Name:ANSAR1.INFO
Created On:04-Feb-2010 16:49:41 UTC
Last Updated On:21-Jan-2013 17:08:46 UTC
Expiration Date:04-Feb-2014 16:49:41 UTC
Sponsoring Registrar:Domain.com,LLC (R656-LRMS)
Status:CLIENT TRANSFER PROHIBITED
Status:CLIENT UPDATE PROHIBITED
Registrant ID:turJjvYb1REpoRTj
Registrant Name:Privacy Group
Registrant Organization:Domain Privacy Group
Registrant Street1:70 Blanchard Road
Registrant Street2:
Registrant Street3:
Registrant City:Burlington
Registrant State/Province:MA
Registrant Postal Code:01803
Registrant Country:US
Registrant Phone:+1.6027165339
Registrant Phone Ext.:
Registrant FAX:
Registrant FAX Ext.:
Registrant Email:ansar1.info@domainprivacygroup.com
Admin ID:turJjvYb1REpoRTj
Admin Name:Privacy Group
Admin Organization:Domain Privacy Group
Admin Street1:70 Blanchard Road
Admin Street2:
Admin Street3:
Admin City:Burlington
Admin State/Province:MA
Admin Postal Code:01803
Admin Country:US
Admin Phone:+1.6027165339
Information for the registration of the terror website Ansar al-Mujahideen forum came from http://www.networksolutions.com/whois/results.jsp?domain=ansar1.info